Texas Department of Information Resources Cooperative Contracts Program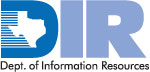 Savvy Technology Solutions is an approved vendor which provides Accessibility IT Services to Texas State Agencies, Local Governments, Higher Education and K-12.
Our key successful factors are:
We have a proven track record of performing such services for Texas public sector clients.
Our price is unbeatable. We are able to provide best value (both quality and price) to our customers.
Our warranty and return policies:
We only bill our customers when the services are completed to their satisfaction and the sign-off is obtained. Any defect found prior to the sign-off will be fixed at no extra cost.
Here is a list of key services we provide through this contract:
Web-application ADA Section 508 compliance testing.
Audit the web content or eDigital material accessibility.
Documentation accessibility testing and remedy.
Audio and Video transcribing services.
For a complete list of our services and prices, please click on here.
Please email or call us to obtain a quote for your "Accessibility IT Services" needs.
Please reference DIR contract number DIR-TSO-3815 on quotes and when placing Purchase Orders.
Contacts:
Katherine Chen
Email:  [email protected]
Phone No.: 512-554-7261
Fax No.: 512-469-3711
Company Address: 100 Congress AVE STE 2000, Austin TX 78701